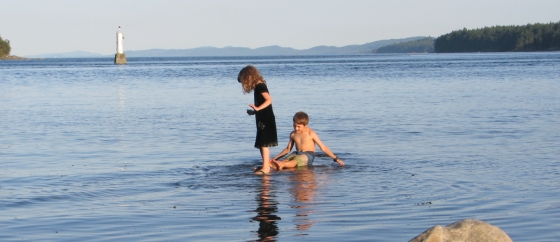 Deep peace of the running wave to you.
Deep peace of the flowing air to you.
Deep peace of the quiet earth to you.
Deep peace of the shining stars to you.
Deep peace of the Prince of Peace to you.
A Celtic Blessing.
Welcome to A Thin Place
May your time here bring you closer to the Holy One, the One at the centre of the mystery of all that is, was, and shall be.
While the blog is still the main part of this site, and I am hoping that the categories will become an important source of structure for what I write, it is likely for many reasons that the site as a whole will continue to be a mixture of blog (binary log or journal)and part good old fashioned html web pages where condensed and continuously edited pieces will be spliced together in what will hopefully be an emerging coherence over time, giving context to both the ministry A Thin Place is about, as well as the blog and it's author.
The blog portion of this site is built on WordPress, a free, open source, blogging program. This has a huge number of practical advantages and brings some big headaches in trying to get it to look and do what I want. Please bear with me, it will look and act slightly differently from time to time as I tweak it. I have never fit well into a box and neither does much that I do.
Do let me know what interests you about the site. One of the things you will notice is that to post comments you need to be logged in. If you do not already have a user name and password, contact me and include just a bit about why you are interested in participating in this site. You can find out more about why it is important to log in before leaving comments in the About section.
Google+
Facebook
YouTube
Why A Thin Place?
This is a Celtic phrase referring to a place where the veil between heaven and earth was thin and one could have deep spiritual experiences. For more on this expression, click here.
Recent(ish) News
I am grateful that you have stopped by. This site, my ministry, and my life is all a work very much in progress.

More is going on the blog part of the site.